This Sunday was the 3rd annual
Homebase
Halloween SkateJam at Saugy Park. Thanks to
Escandalo's
anniversary party the night before( Congrats Girls!) there were a lot of foggy heads, but the
weathermen
did what they could to provide some sun to burn it all off. It was a beautiful day. After some raking and leaf blowing to dry the ground the session started up.
Cap Cee
was on the turn tables, manning the "hip hop way back machine" with my favorite
cuts
from the 90's. The always welcome and always entertaining
5Boro
crew came through to skate, complete with
personalized Warrior vests
ready to rep their set. The candy & stickers were flowing non-stop for everyone.
Thanks to Po ,Homebase , The Hometeam, Dan Pensyl and 5Boro Skateboards , CapCee and AudioDynamikz, and everyone that stopped out to help, skate and chill. See you next year.
Colbert was trying to sell me used skateboards.
I told him I already have one and he kept saying he could
"Put me in one at a great price."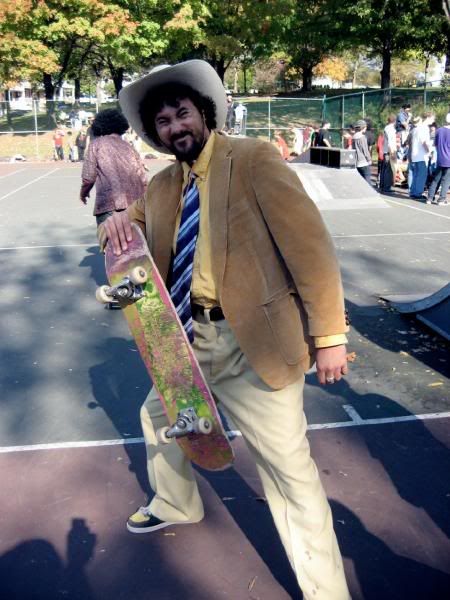 Andy V.
"You talking to me?"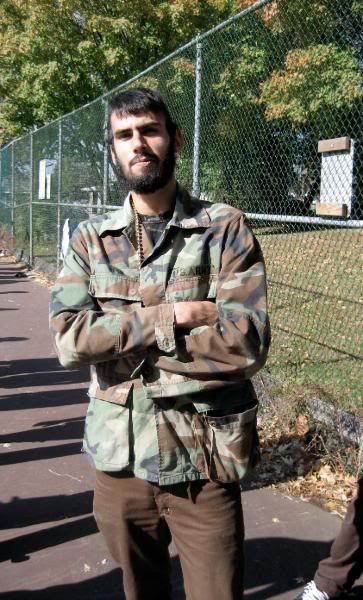 Euro Flare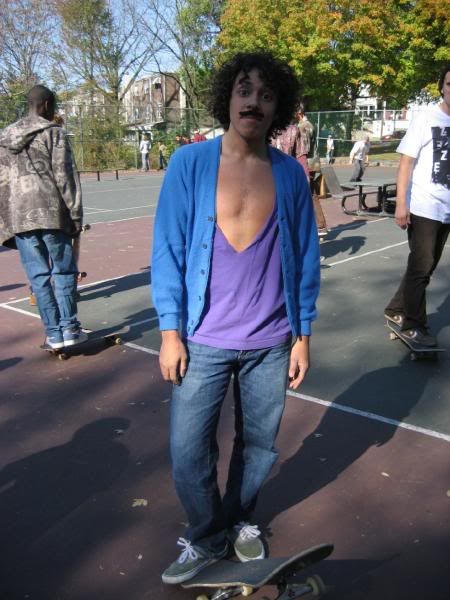 Frank got a Funk'ed up ankle but a irie attitude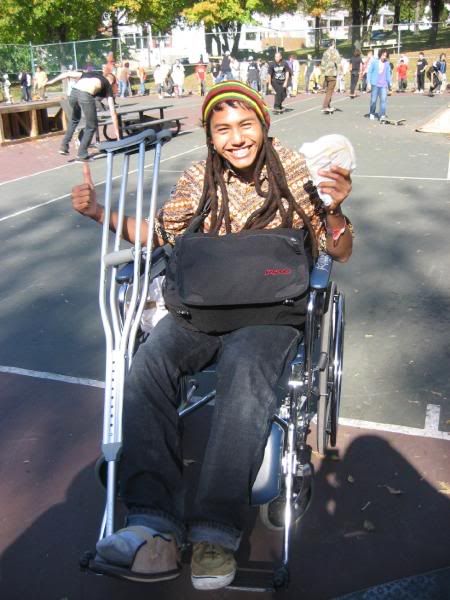 Kurtz opted to skip the costume I guess.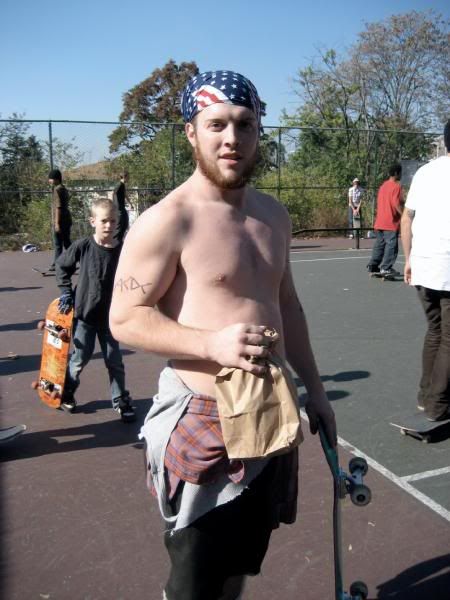 Lucha Shiner Libre
Dustin Krueger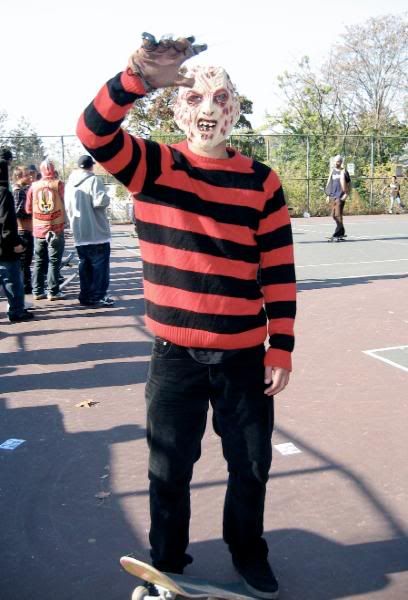 To give a idea of how Gary rolls, he apparently had elbow and knee pads to go with his Double Dare outfit
but only wore them at the bar and not to skate, thats gangsta.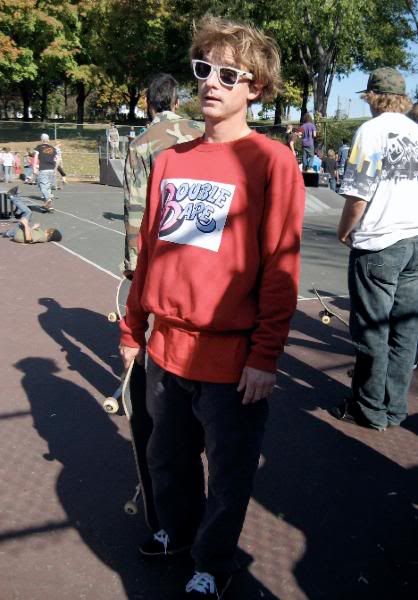 N.Jay.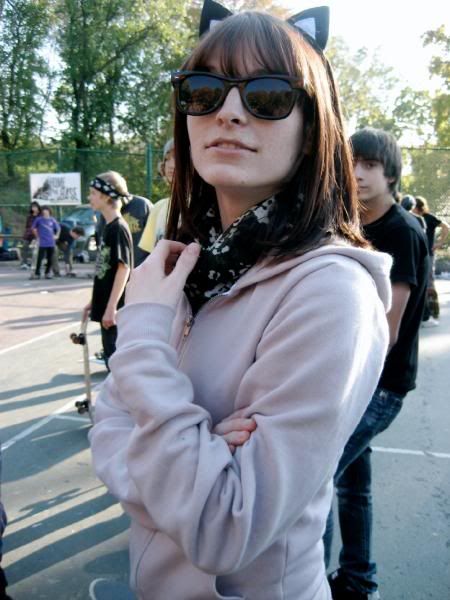 Po was with
these kids
the night before.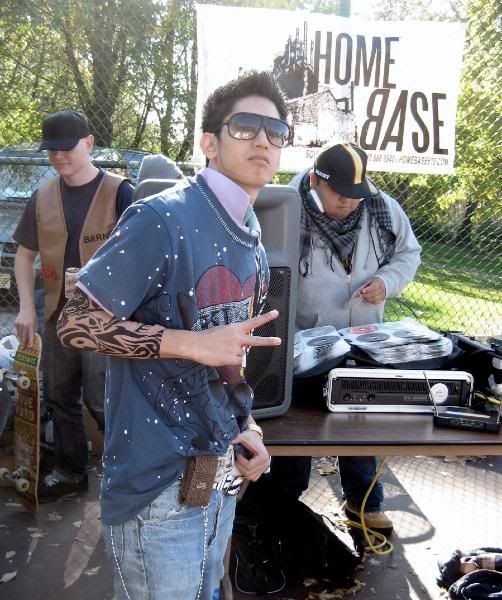 Yeah, this guy brought Jesus with him. Connects, you know.
?
Brendan
was laughing at how all the suckas watched the Best Trick
and left the slant all alone to shred.
(also my best pic of Alex Duke during Best Trick. bs5050)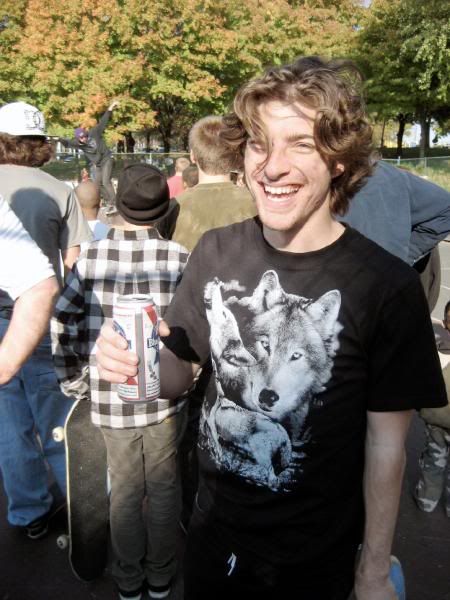 5Boro's newest and most Peruvian pro
Danny Falla
and
Joe Tookmanian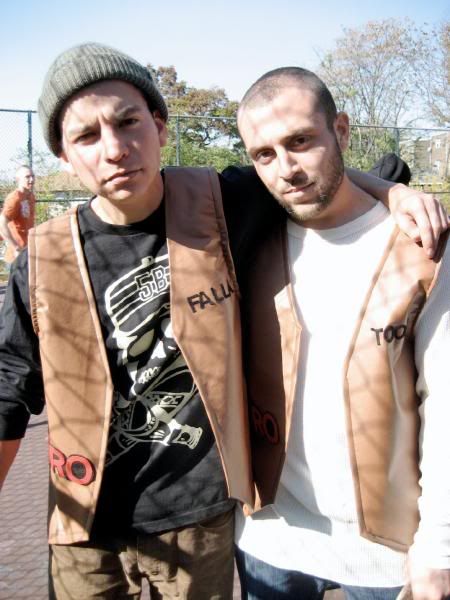 The Warriors..I mean..5Boro's
Willie Akers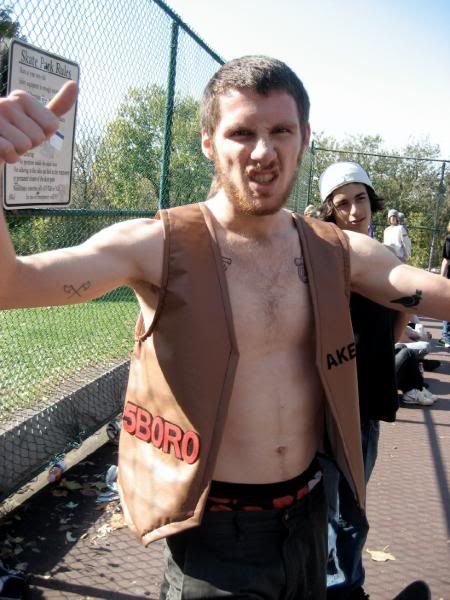 Just Vote, but ride a
Lost Soul
to the booth.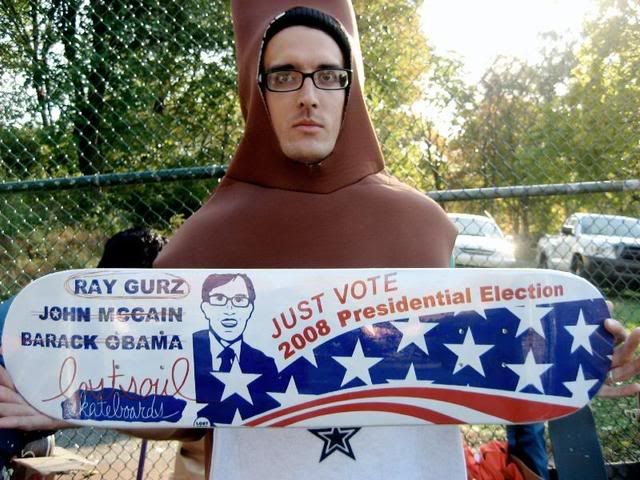 Jimmy Larson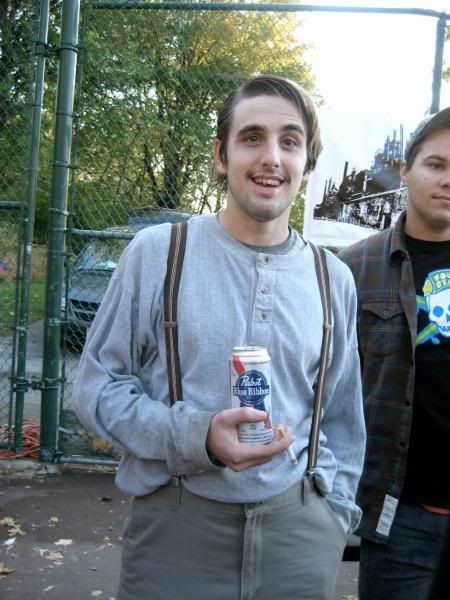 Elf. Maybe?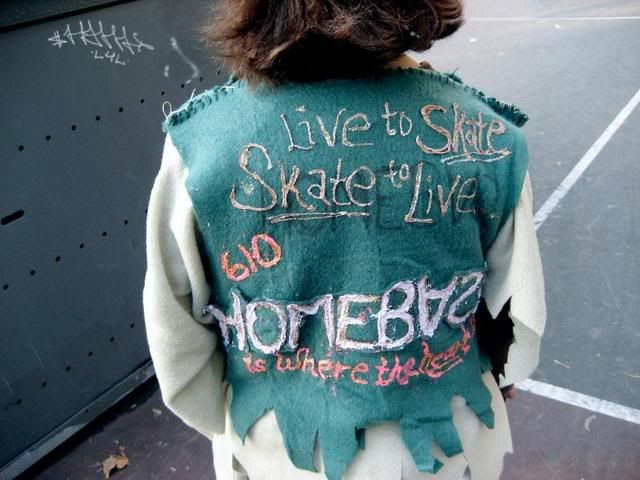 Look at the focus and amazement on Ballin's face.
Colbert is revealing what Phil was doing the night before, TO Phil. Honest.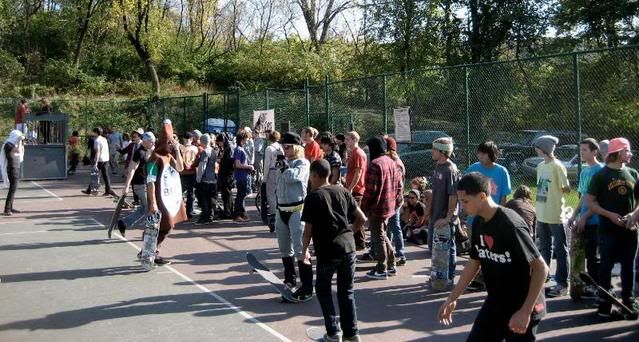 Game of SKATE on the side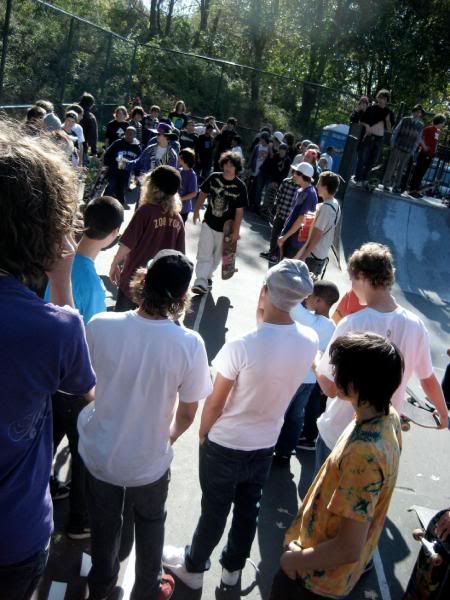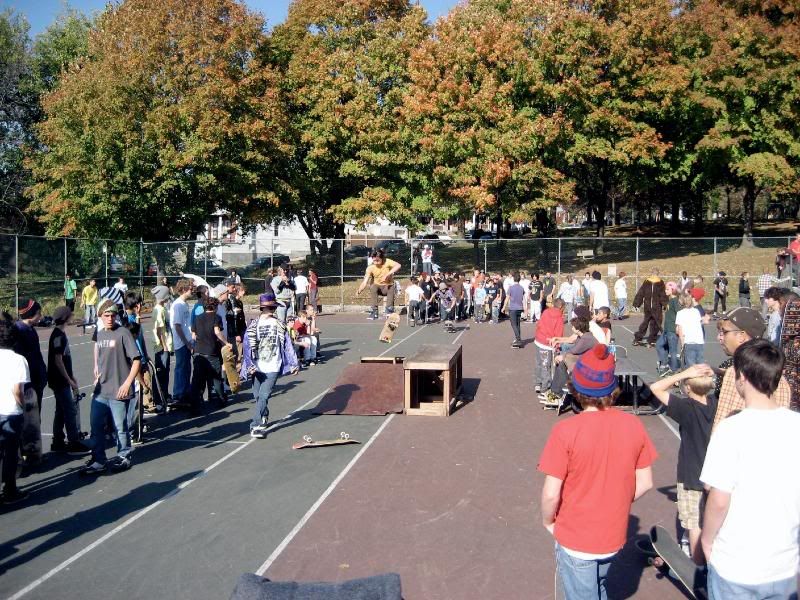 The Best Trick this year was on a flat bank to flat bank with a hubba. As always it starts out a little unorganized then as the legs get loose the ante is raised and the cream always rises. Luke came through again with the win , and $100.
Special shouts to everyone that ripped including Wes, Alex, Eddie, Kyle, TieDye, Lil Barns ,and anyone that landed something over the set up.
Artsy Mind Freaker
Luke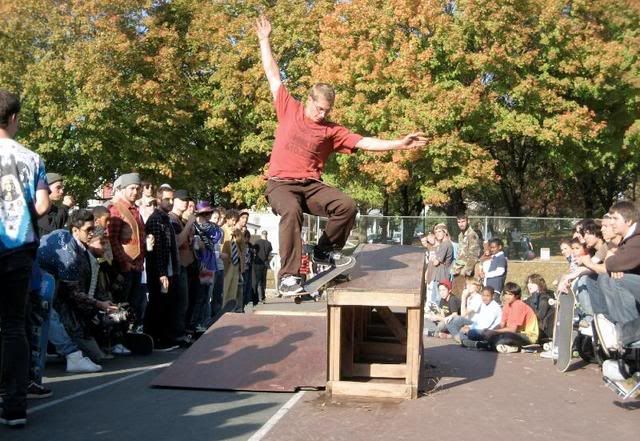 TieDye
Wes. Ready to take it fakie if ya needed it.
Eddie with the ill Bs180 NoseGrizzle
Luke Swizz 5-0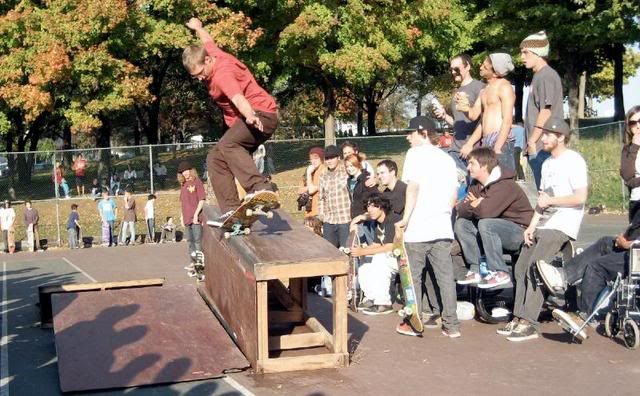 I'm sure Luke would have rather this was a little more ssbsts, but a make is a make.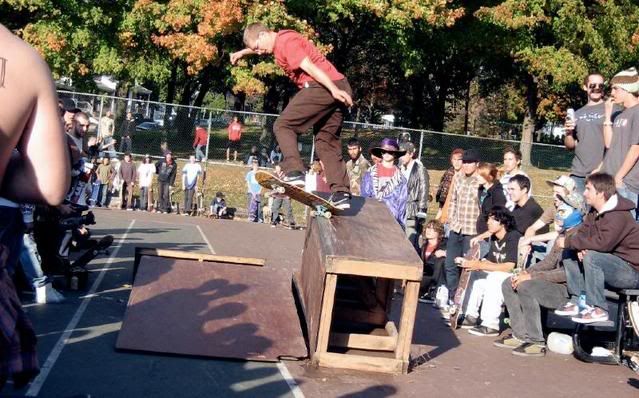 Skills to pay the bills. Or ,The gift to buy the Piff.
After the main session was over Kyle still had some unfinished business to handle, in the form of a kickflip 5-0.
A couple committed tries and some financial motivation was all it took for him to nail it. Kyle was a contender for the big purse so I was stoked to see him handle his bidniz and earn some gas money at the same time. Good work Kyle.
The catch was tight.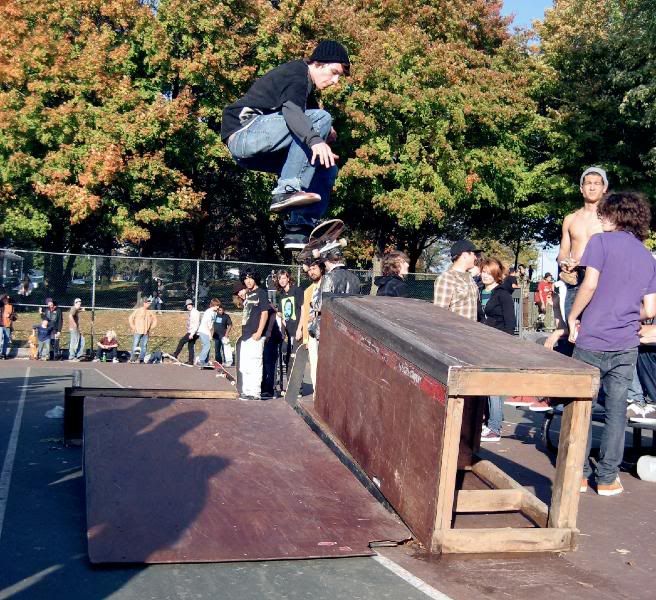 The make was even tighter
Kyle kickflip 5-0
The product toss got wild and the Little Man
held on for dear life
.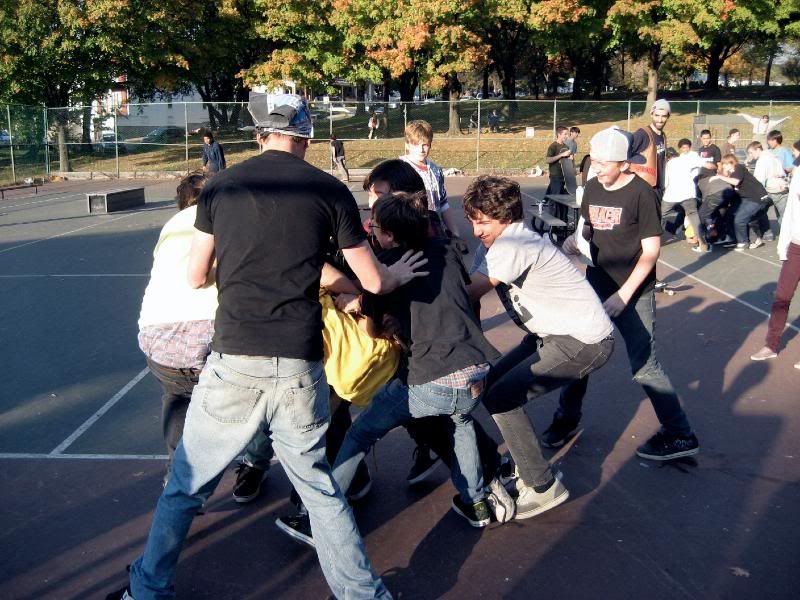 The payoff.
more product winners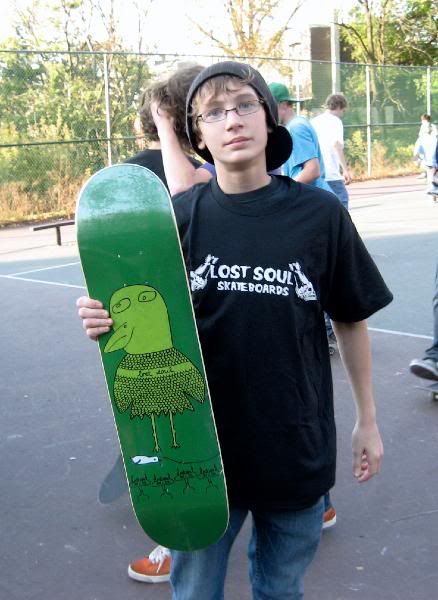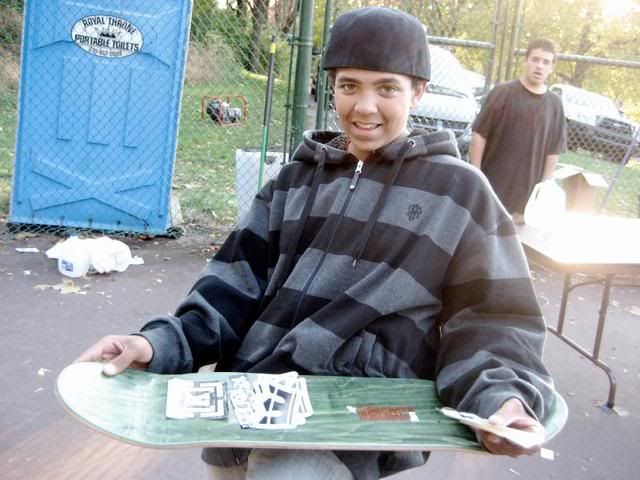 Then it was time for the crew shot. If you get to KnowNo, you know I LOVE a crew photo!
The middle finger version is always a crowd pleaser.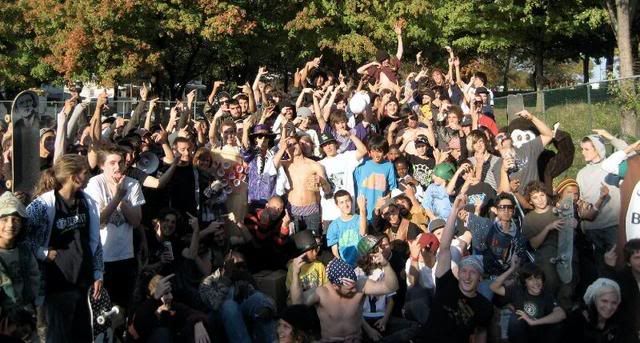 After the Jam and a shower it was back to Phil's for the BBQ cool out
Where Ballins was holdin it down outside on the Flame
(yes, dog's ,burgers, and even clams on the barby..mmm)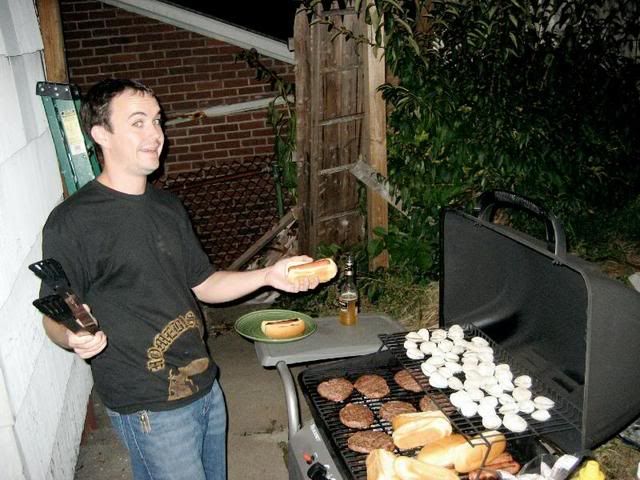 And Colbert was holding it down inside on the stove.
(Veggies, corn, even potatoes..mmm)
MmmmRE